Important – Would you also like to get my Fingerstyle Collection course with over 70% off?
This is a one time offer
Usually $97
Today only $17
---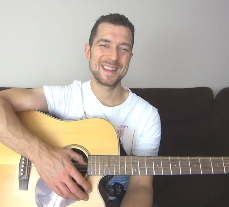 Thank you for purchasing my book, Fingerstyle 101. It will help you in so many ways. While your account is set up, this may interest you…
If you are tired of trying to play the same old songs but feel you are getting nowhere, the straightforward and easy to follow course, The Fingerstyle Collection, will help.
Inside, you will learn the most beautiful fingerpicking songs and solo fingerstyle arrangements ever.
All taught in full with step-by-step video tuition plus complete tab and notation.
Here are just some of the songs…
Amazing Grace – a beautiful arrangement my students love

Spanish Romance (possibly the world's most recognisable classical guitar piece)

Danny Boy (Londonderry Air) – a soulful emotive arrangement

J.S. Bach – Bourrée in E minor (heard in dozens of films/T.V.)

Happy Birthday – a lovely solo fingerstyle arrangement

Fur Elise (a classic piano piece played on guitar)

Yankee Doodle – a vintage tune for solo fingerstyle guitar

Steel Mill Blues (a lovely beginner fingerstyle 12 bar blues)

House of the Rising Sun – a classic Travis picking arrangement
The above songs will give you many hours of joy, will save you hours and hours of searching around on YouTube trying to find good tutorials, and…
As each arrangement is ordered in levels of difficulty, you will know which will suit you at which time. 
Plus, get all of this when you join today…
Learn arrangements of two of the most timeless and beautiful Christmas carols ever

3 rarely taught secret "Pro Tips" to getting a better fingerpicking tone (in just minutes)

Improve the dexterity and fluidity of your picking hand… using the most popular melody of all time

Discover how to add a stylish and sophisticated intro and outro to any piece so you can turn any arrangement into something unique giving you hours of fun

My fun "Getting started with fingerstyle even if you can't yet play chords" PDF mini eBook
As you can see, the Fingerstyle Collection is NOT just about songs, BUT it is about playing them better, with more joy, and less frustration, so they sound great.
If you want to relax with your guitar and beautiful songs for yourself, you will love this course. 
And that is not all…
When you join the course today, you will also get my course, Ninja Chord Changes (worth $47) for FREE.
This is the only course out there that I know of that teaches you every step of the way to breaking the habits of slow, awkward chord changes so your songs will start to sound much more musical.
…And more coming soon…
Fingerstyle versions of Scarborough Fair (Simon and Garfunkel) and Whiskey In The Jar
Discover "The Ultimate Fingerpickers Warm-up", "How To Improve your Dexterity in 30 Days", and learn "How to create your own stunning arrangements".
The Secrets to fingerpicking with proper technique – meaning no more pain, soreness or frustration.
You will get instant, lifetime access and start having more fingerpicking fun with your guitar today.
100% Money-Back Guarantee!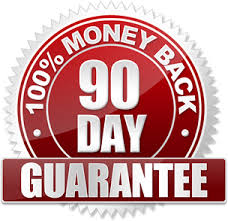 The Fingerstyle Collection will absolutely, 100% positively change your guitar playing and if they don't you have 90 days to get an instant, no questions asked refund.
You will get a 100 percent money-back guarantee if you don't feel it has improved your fingerstyle playing and given you hours of joy.
If you don't enjoy big results within 90 days of using this product, I don't deserve to keep your money.
Simply ask for a full, no questions asked refund and you will do so, immediately. There will be no hard feelings whatsoever and to show this you will get a complimentary 30 min Skype lesson (worth $30) with me.
Get this video course at an exclusive early bird price.

Today only
$97
$17